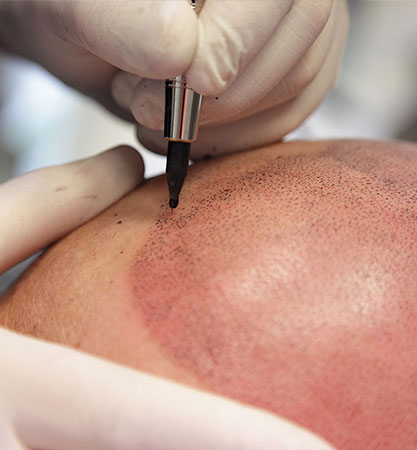 Scalp Micro Pigmentation Treatment
Scalp micro hair pigmentation is a cosmetic procedure wherein ink shades are infused into the scalp to offer a deceptive appearance of a full head of hair.
Small micro-pigmentation is an irreversible solution for balding and can be utilized as a stand-alone option or else as a supplement to hair transplants. It is also used to conceal scars and blemishes.